Permaculture with lifereset
Make your garden a paradise!
Plan, build and grow freedom, health and self-sustainability. We will teach you all this in our permacultural courses, which will change your life. Just as nature has changed ours!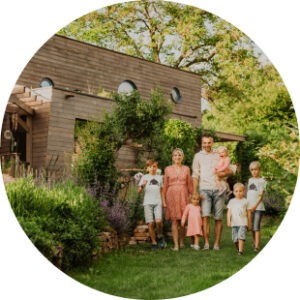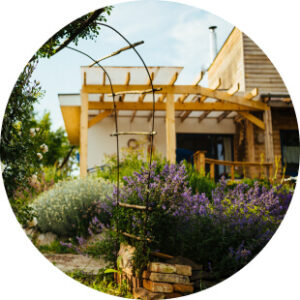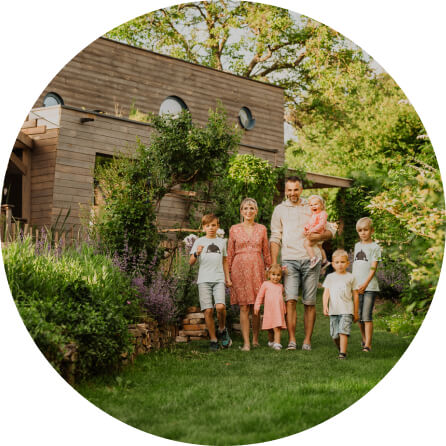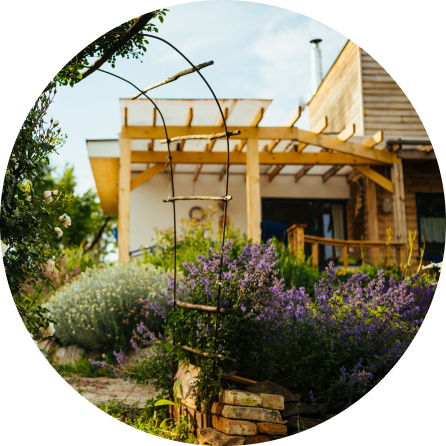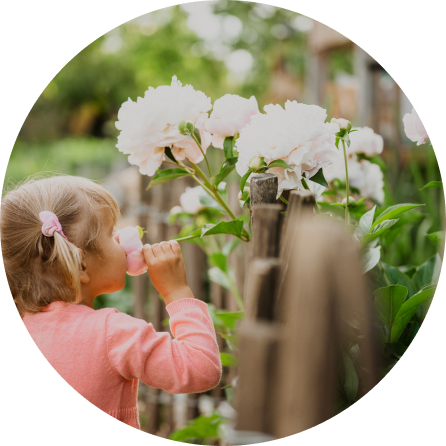 Maybe you see and feel the same. Self-sustainability and the soil are the way to freedom and health. It is not enough to have just ornamental trees and a lawn in the garden. A piece of nature in the garden creates a harmony by which we can interconnect and relax. The artificial taste of an imported tomato can not give us health like the one from our home garden. If you realize this, you are at the right place. You will be given complete know-how to really live in this course.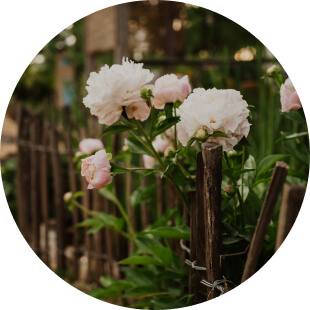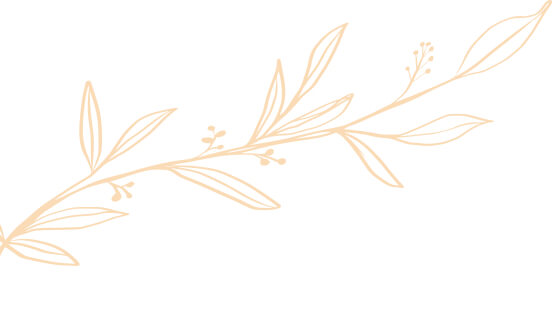 You can choose one or more courses and fill out the form with your contact details. A package of all three is a good deal.
After payment, you will get an e-mail with the payment confirmation and with access to the member site. You will receive a new video lesson regularly.
After going through the package of lessons that make up one chapter, there's a practical task for you, by which you will actually start to create your natural paradise.
At the end of the course there is a consultation with a lecturer, who will answer your questions. After you can freely complete a beautiful garden full of colors, delicious tastes and smells.
My story began with a family crisis. I saw its solution by connecting to nature. My family and I went to volunteer at permacultural farms in New Zealand. After returning we built our own permacultural garden and later a farm. What a change of lifestyle has given to me peace, balance, humility and wisdom acquired by living in cooperation with nature.
Nature and a garden is more than just a lawn, flowers or vegetables. Nature is therapy; healing soul and body. With me you will discover the passion for gardening and a functional system observed in nature.
Since 2013, I have completed a full course of permacultural design under the guidance of Ing. Patricia Pavlovská. I was also guided by the permacultural lecturer and excellent gardener Ing. Paulína Urdová. I have also attended dozens of workshops as a participant and I have spent three years of intensive teaching and lecturing permaculture.
What I can pass on to you are years of experience in the garden and years of experience with teaching courses. My motto is to touch the heart of each of my students through permaculture.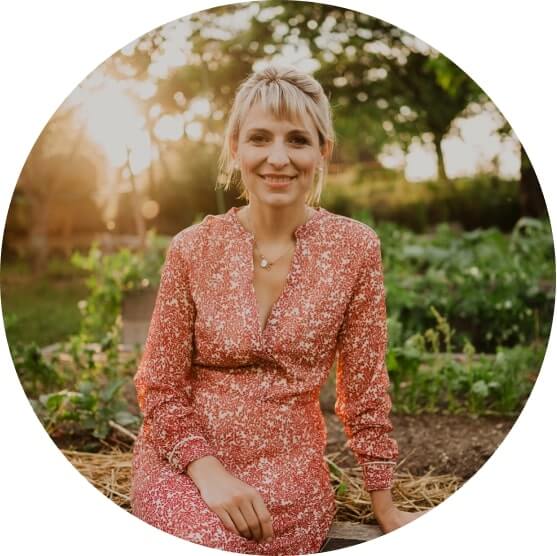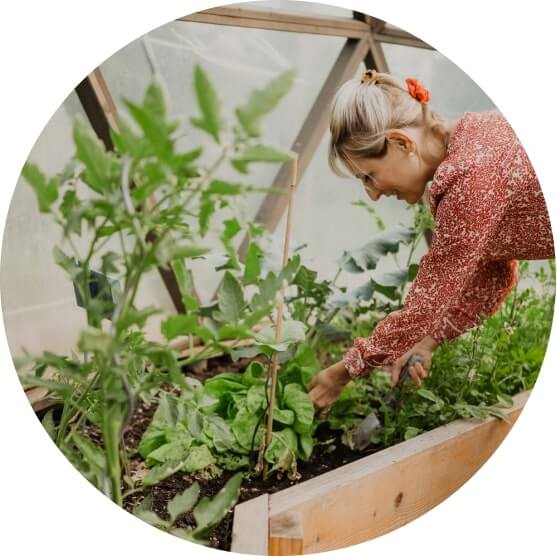 Course directly in the garden
All lessons and videos are filmed directly in our permacultural garden, They are filmed so that you have a clear idea of each video, a real live example. Do not expect powerpoint presentations in this course, but a richly illustrated tour of a long time working permacultural garden.
We will teach you how to choose right plot of land and what to invest in. We will show you the qualities of your land or garden. Step by step, we will create a thought-out and aesthetic plan for your permacultural garden and farm.
In this course we will teach you:
The course has 6 chapter and 32 video lessons altogether. Every week you will receive two video lessons. After completing a chapter you will get a task to work out. Rich text materials and notes are included.
We start with an introductory chapter about permaculture, to understand what naturally happens in a garden. And to be able to independetly find answers and solutions for our garden. It's more than planning a garden design! In the chapter on how to choose the right piece of land, you will find important know-how on how to buy a good piece of land, what is worth investing in, and how to find the piece of land of your dreams. In the chapter Potential of the land, we will learn important landmarks and points, thanks to which the previously unrecognized qualities of your land will be revealed to you. We will look at it differently! In the next three chapters, we will clearly go through the step-by-step planning of the land, the garden so that we don't forget anything and create a permacultural design that will be the skeleton plan of your life in the garden all year round and for your whole life. Thoughtful, efficient, aesthetic and practical.
Do you want to have a garden that will have uniform architecture, be full of fruits and be self-sustainable in many ways? In our video tutorials, you will find the key how to have a beautiful edible garden really without a lot of toil.
In this course we will teach you:
The course has 7 chapter and 32 video lessons. Every week you will receive two new video lessons and at the end a consultation with a lecturer. The course includes a lot of study materials and plans for building your own permacultural garden and a farm.
The course takes place in our own permacultural garden and farm. With this, you can see a real working natural garden and imagine what yours will look like soon. In the first lesson we will introduce to all the possibilities and elements which can be built in a garden. We will show them to you and you will be given drawings and plans for most of them. You will learn how to build a vegetable garden, flower beds, herb beds and spirals, edible hedge and fruit orchard. Real complex gardening information! We will show you how to build an efficient network of paths, dry walls, farm buildings and the necessary infrastructure from a dry toilet to a summer kitchen to move our life from inside to the garden.
We will learn from seeding to sprouting to growing our own healthy harvest. What to plant with what, when and how to extend the growing season to 10 months a year. The course includes a whole chapter on growing in a greenhouse, a chapter on biosprays, cooperation with pests and weeds. The course will open up new horizons and a sense of cultivation.
In this course we will teach you:
The course has 4 lessons with 20 video lessons. You will receive two new video lessons every week. After each chapter, there's a task for you so that you can follow-up during your own gardening. And at the end the course you will get a consultation with a lecturer.
In the first chapter, we will talk about where to start a vegetable garden and how to design it so that it is a beautiful feast for the eyes and not hidden behind the barn. In the second chapter, we will talk about everything from seedlings, through mulching, creating mixed flower beds and about how many vegetables we can grow on which areas. In the third chapter, we deal with weeds, pests, biosprays and the natural way of working with the soil, building it and fertilizing it. The last chapter is dedicated to growing in a greenhouse, because we can grow even in the north, in March or December! You just need to know how 🙂
Kurz kvetinový raj má komplexné informácie o tom, ako si vybudovať trvalkový záhon, ako obnoviť existujúci kvetinový záhon a ako sa oň starať. S týmto kurzom si vytvoríte celoročné potešenie pre dušu a prírodu.
V tomto kurze vás naučíme:
Kurz má dve kapitoly s 10 videolekciami. Každý týždeň vám prídu tri nové videolekcie. Kurz má množstvo študijných materiálov. Po abslovovaní tohto kurzu sa do permakultúrnej záhady zamilujete.
Why to take a course from us?
8 years ago, we started building our own natural paradise, which resulted in a permacultural farm. We grow absolutely everything that can be grown in Slovakia. We also breed animals and spread inspiration about humane breeding. We have acquired all our know-how through years of practice, many mistakes and trials, which you do not have to go through. We know what works in nature and what doesn't.
For years we have conducted permaculture workshops and seminars in our garden and have hundreds of satisfied graduates. Courses have completely changed many lives.
Our garden is a certified natural garden. You can rightly find it in many articles, TV and radio shows. With the tenacious spreading of awareness about permaculture, we have brought this approach to nature and care for soil and people to the attention of Slovakia.
We wrote two books about permaculture and made a documentary. HBO also made a documentary film about our ecological approach. If you want to take a course on nature, gardening, animals, permaculture, and with experts who have permaculture in every cell of their body and every day of the year.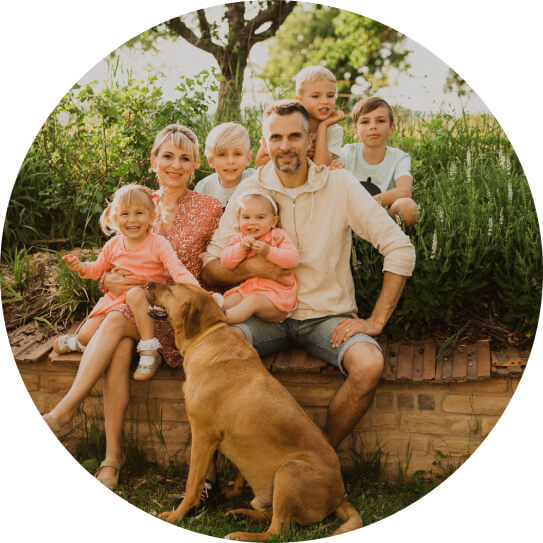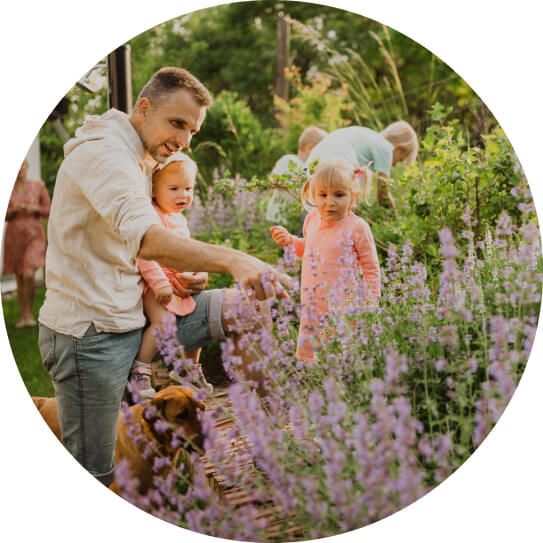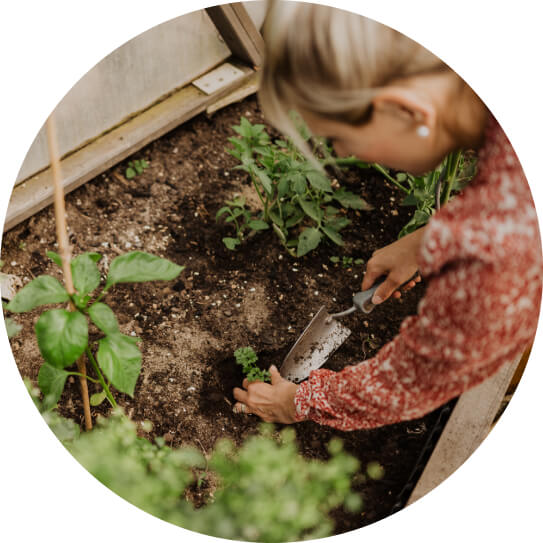 ALL 3 COURSES FOR BETTER PRICE !
By buying all 3 courses you will get:
Feel free to ask. I will gladly answer you.